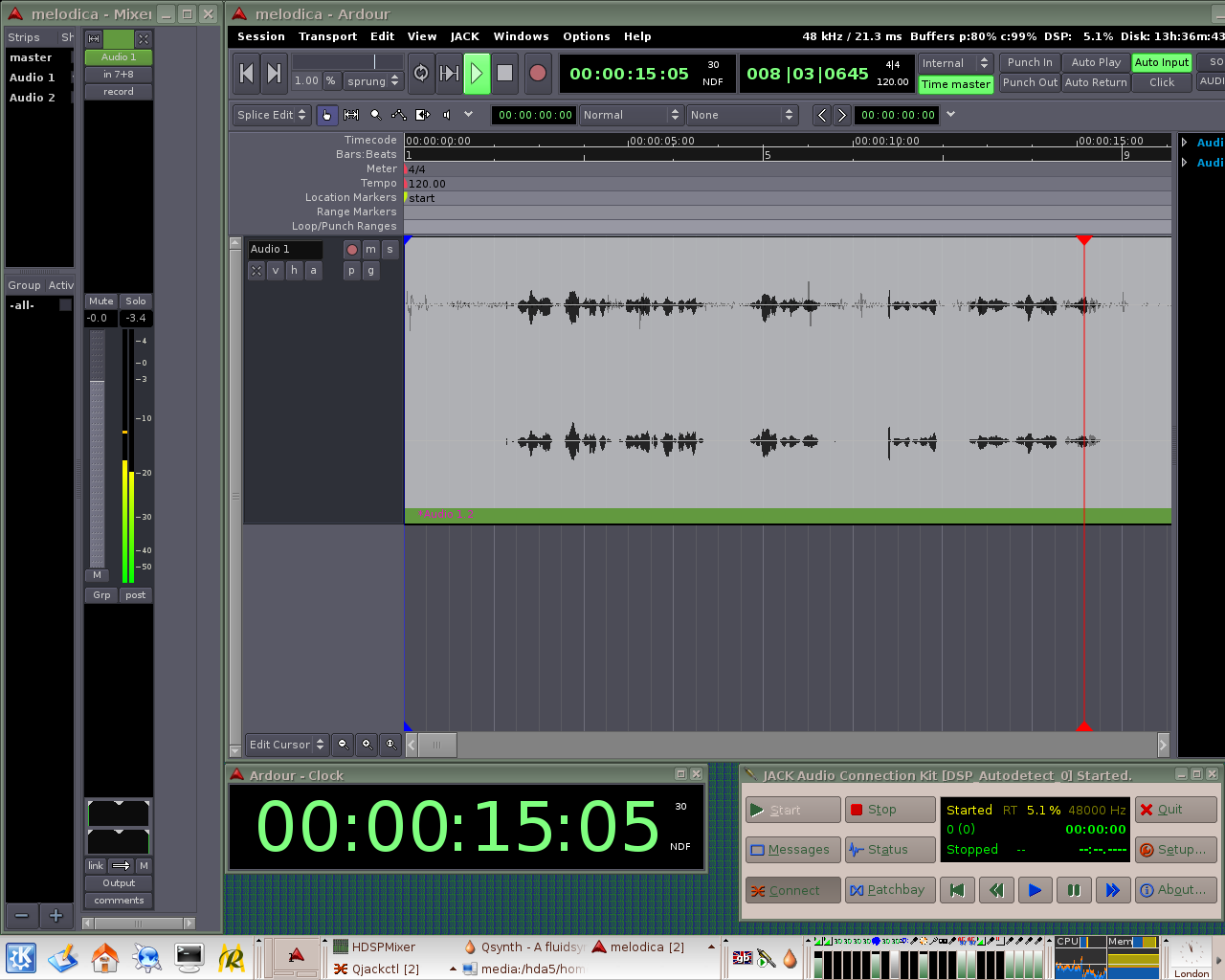 Below is an example of the Sweep audio editor being used to edit a percussion sample. Other audio editing tools on the MAI DAW Mk III include the well known and popular Audacity and Rezound packages. Each has its advantages with somewhat of a tradeoff between power and ease of use. A wide range of analysis tools are also supplied including the most excellent Sonic Visualizer. Tools to restore old audio recordings include Gnome Wave Cleaner.


The actual hardware of the Marschall Acoustics Instruments Digital Audio Workstation Mk III is quite small. A customer's (Macquarie University) workstation is shown below (it is the small black box with the gold label to the left of the photo):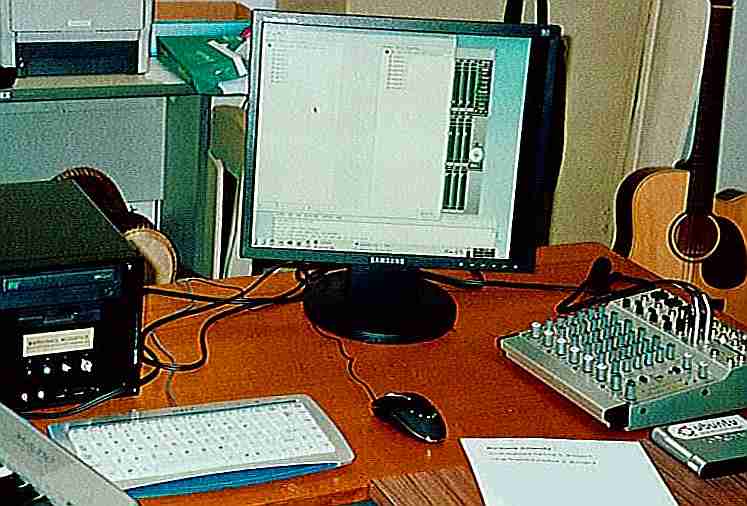 As can be seen, the workstation is sufficiently small that it (together with a mini-keyboard and mouse) fit under an airline seat when carried in its optional carrying case. Much more powerful and robust than a laptop, yet almost as portable for mobile recording. The hardware specification (as of early 2008) can be downloaded from here. Hardware and software are subject to continuous improvement. Custom configurations are our speciality!

Free downloads of musical selections produced with the Marschall Acoustics Instruments digital audio workstation are available here .

Back to previous page.