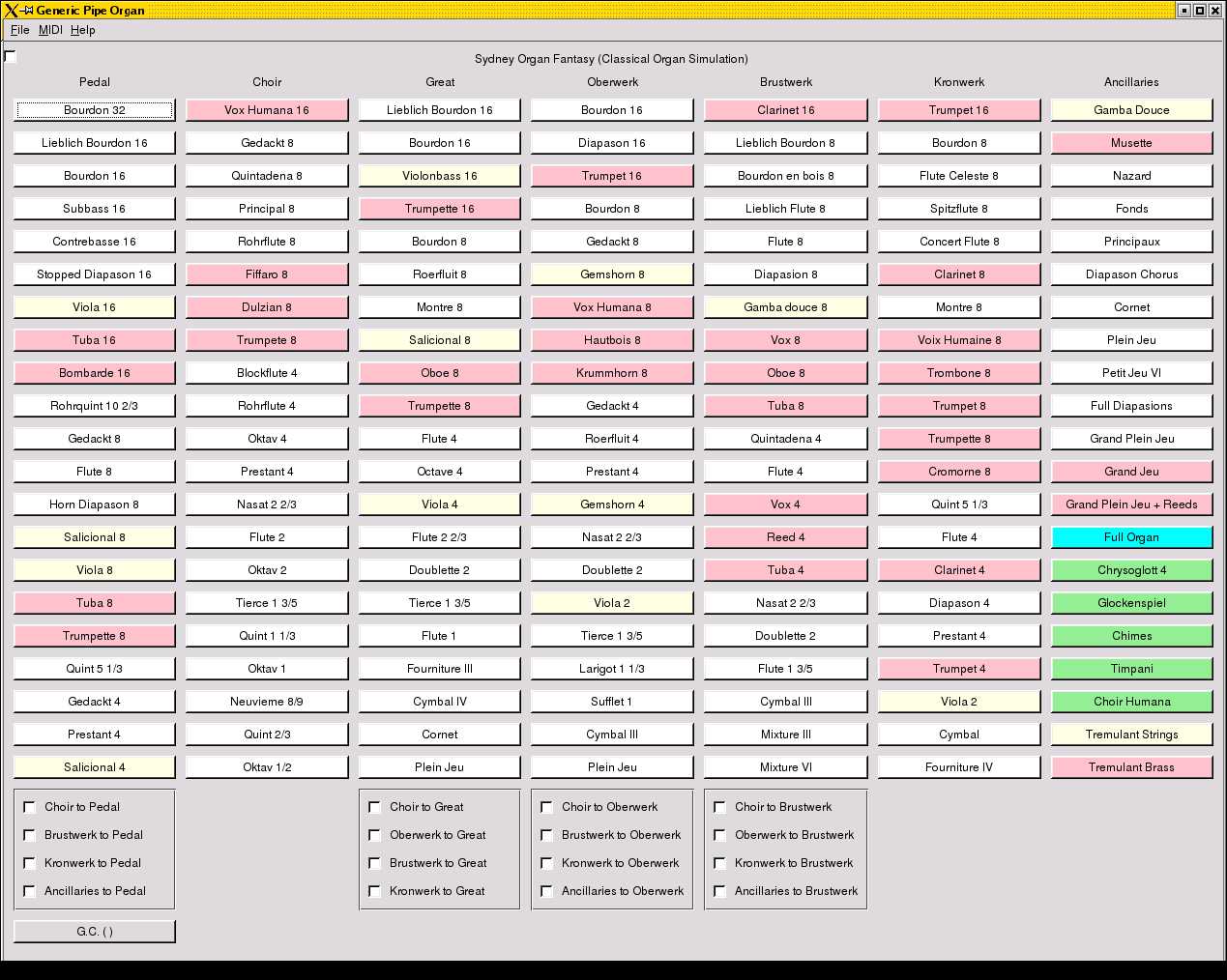 The above is an example of our giant 'Sydney Style' classical organ emulator. Each division is on its own MIDI channel. If you have a 5 manual organ console you can play each division directly. It is playable on a two manual console by using the couplers. As better samples for the individual stops become available the organ's sound library is updated and supplied to all our workstation customers.
Below is an example of our 'General MIDI' modern organ emulator. Top quality band and orchestral sounds playable from any MIDI keyboard.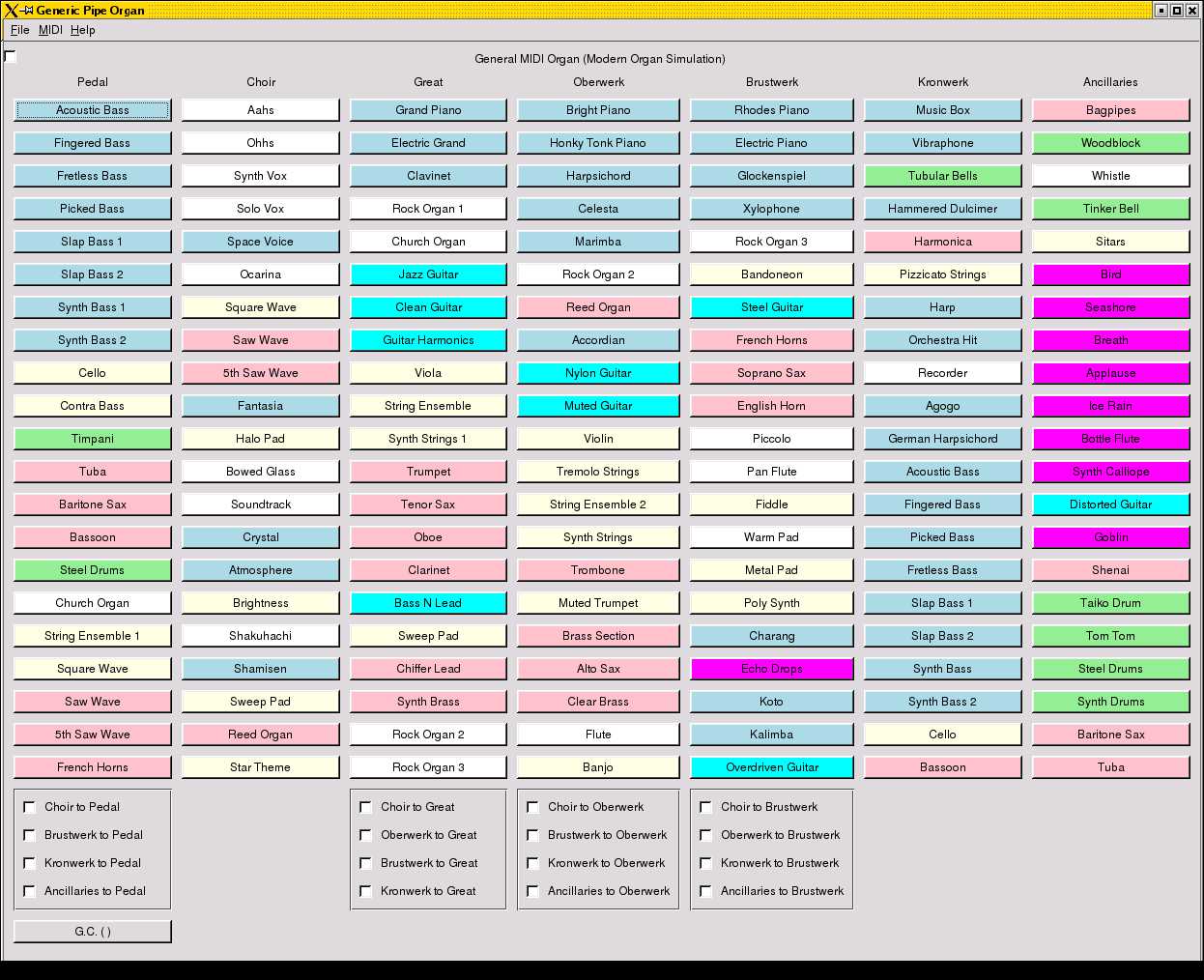 With the acquisition of a Marschall Acoustics Instruments Digital Audio Workstation, your music studio and its existing MIDI keyboards or organ console can have an affordable organ simulator for practice, arranging, and composition.

This page describes the Digital Audio Workstation as it was in the year 2000. It is now in its third generation! Vastly more powerful, and physically much smaller:


The MAI DAW Mk III, read about it here!
Free downloads of orchestral and theatre organ musical selections produced with the Marschall Acoustics Instruments digital audio workstation are available here and the latest here.